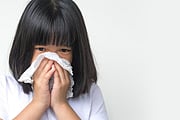 2:00 PM CST. By Cara Murez HealthDay Reporter Read article More News
---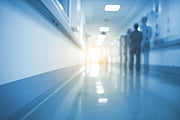 9:52 PM CST.

In two years following a rural hospital closure, nearby hospitals see increase in emergency department…

October 01, 2020. The Monthly Journal Summary is a single article covering the most important journal articles published in the previous 30 days.
---
Karima Oualla, MD. Dr. Karima Oualla discusses recent advances on the use of checkpoint inhibitors in the treatment of triple negative breast cancer (TNBC). Dr. Oualla is an International expert in breast cancer and is the primary author of the manuscript entitled "Novel therapeutic strategies in the treatment of triple-negative… Robert L. Coleman, MD. Professor Robert L. Coleman M.D., FACOG, FACS discusses the implications of data from the Phase 3 ARIEL3 trial of the novel PARP inhibitor rucaparib as maintenance therapy in patients with platinum-sensitive ovarian cancer. Professor Coleman is the Vice Chair of Clinical Research in the Department of… Ted Lain, MD. Clinical trial investigator Dr. Ted Lain comments on the results of the OPAL study, a Phase 2b clinical trial which evaluated the efficacy of a novel topical gel formulation of the antibiotic minocycline (BPX-01) in reducing the number of inflammatory lesions in patients with moderate-to-severe inflammatory,…
---
By Tamer M. Fouad, M.D.

Dyspnea (shortness of breath) is a term used to characterize a subjective experience of breathing discomfort that is comprised of qualitatively distinct…

By namabc

As I understand, this is a great step of development that we can use to save many people from horrible diseases. and i also hope Dr.Lain and your partners…

Times Online / The Sunday Times voted Doctors Lounge as 3rd best 'Ask an expert' website.