Medical Specialty >> Critical Care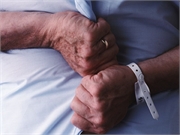 4:00 PM CST. Read article More Critical Care News
---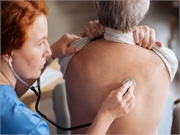 12:00 PM CST. Negative links found between sociodemographic index and mortality rates of COPD, pneumoconiosis,… February 03, 2020. The Monthly Journal Summary is a single article covering the most important journal articles published in the previous 30 days.
---
M. Aroon Kamath, M.D..

For a non-hematologist like me, what was striking at the very outset while beginning to learn about cell counting, was the remarkable way in which techniques of cell counting (hematology) and particle counting (physics) have complemented and contributed to each other. It is indeed interesting…

John Kenyon, CNA.

Wolf-Parkinson-White (WPW) will turn up on occasion in the office of a family or general practitioner, and the response to this finding will vary depending upon the experience (specific to the condition) of the provider and the symptoms, if any, of the patient.


John Kenyon, CNA.

One of the more common causes of visits to the Emergency Department is the patient who complains of "palpitations" or skipping, fluttering, "a feeling my heart stops for a minute," or otherwise misbehaving myocardium. Almost always the patients in question are anxious when they arrive.



---
By Tamer M. Fouad, M.D.

Dyspnea (shortness of breath) is a term used to characterize a subjective experience of breathing discomfort that is comprised of qualitatively distinct…

By namabc

As I understand, this is a great step of development that we can use to save many people from horrible diseases. and i also hope Dr.Lain and your partners…