Medical Specialty >> Hematology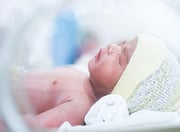 12:16 PM CST. By Cara Murez HealthDay Reporter Read article More Hematology News
---
12:00 PM CDT. Patients with severe neurotoxicity have endothelial activation, increased BBB permeability
---
M. Aroon Kamath, M.D..

For a non-hematologist like me, what was striking at the very outset while beginning to learn about cell counting, was the remarkable way in which techniques of cell counting (hematology) and particle counting (physics) have complemented and contributed to each other. It is indeed interesting…

John Kenyon, CNA.

One of the most dreaded side effects of certain chemotherapy agents is their effect on the heart. The paradox comes from the fact that these drugs, while only a handful, are among the few chemotherapy agents with a substantial survival benefit. In some cases their use is unavoidable.


Tamer M. Fouad, M.D..

---
By Tamer M. Fouad, M.D.

Anemia is defined as a decrease in red cell mass. Direct measurement of red cell mass is complicated and expensive often involving the infusion of radiolabeled…

By namabc

As I understand, this is a great step of development that we can use to save many people from horrible diseases. and i also hope Dr.Lain and your partners…