Medical Specialty >> Neurology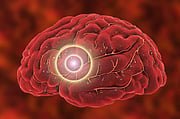 3:57 PM CST. By Amy Norton HealthDay Reporter Read article More Neurology News
---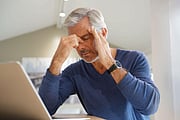 4:23 PM CST.

Alcohol as trigger occurred more often in men; lack of sleep as trigger more common in women

October 01, 2020. The Monthly Journal Summary is a single article covering the most important journal articles published in the previous 30 days.
---
M. Aroon Kamath, M.D..

In medical history, there have been instances wherein, one gained "name" and "fame" for "describing" a particular condition or "performing" a procedure, when in fact, someone else had already described or performed that procedure. Some conditions have been wrongly named after individuals…

Tamer M. Fouad, M.D..

Johnson and Johnson is extending the voluntary recall of certain lots of OTC products in the Americas, the United Arab Emirates (UAE), and Fiji. This includes Tylenol, Motrin and St. Joseph's aspirin.


Tamer M. Fouad, M.D..

A study in the journal Sleep shows that erectile dysfunction was more common in older men with restless leg syndrome (RLS) than in those without RLS, and the magnitude of this association increased with a higher frequency of RLS symptoms.



---
By Tamer M. Fouad, M.D.

Alzheimer's disease (AD) is the most common cause of dementia in Western countries.

By namabc

As I understand, this is a great step of development that we can use to save many people from horrible diseases. and i also hope Dr.Lain and your partners…