Medical Specialty >> Pharmacy
6:42 PM CST. By Dennis Thompson HealthDay Reporter Read article More Pharmacy News
---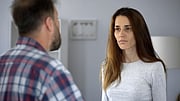 9:51 PM CST.

Treatment-resistant depression episodes tied to more psychiatric comorbid conditions, health…

October 01, 2020. The Monthly Journal Summary is a single article covering the most important journal articles published in the previous 30 days.
---
Robert L. Coleman, MD. Professor Robert L. Coleman M.D., FACOG, FACS discusses the implications of data from the Phase 3 ARIEL3 trial of the novel PARP inhibitor rucaparib as maintenance therapy in patients with platinum-sensitive ovarian cancer. Professor Coleman is the Vice Chair of Clinical Research in the Department of… Ted Lain, MD. Clinical trial investigator Dr. Ted Lain comments on the results of the OPAL study, a Phase 2b clinical trial which evaluated the efficacy of a novel topical gel formulation of the antibiotic minocycline (BPX-01) in reducing the number of inflammatory lesions in patients with moderate-to-severe inflammatory,… Dr. Alberto De la Guerra. The Food and Drug Administration has after repeated delays proposed removing metastatic breast cancer as an indication from the Avastin label. The proposal is being contested by Roche/Genentech, the drug's maker. In this article we review the evidence for and against this decision.

---
By namabc

As I understand, this is a great step of development that we can use to save many people from horrible diseases. and i also hope Dr.Lain and your partners…